Liposuction is a procedure best suited for patients with good skin elasticity and a moderate amount of excess fat under the skin. Most patients are near normal weight and have problem areas that just won't go away with diet and exercise. Areas frequently treated with liposuction include the upper and lower abdomen, waist, hips, and inner and outer thighs. Sometimes, the upper arms may also be treated with liposuction.
You are not a good candidate for liposuction alone if there is a lack of skin elasticity, or if there is already excess hanging skin. Skin with stretch marks lacks elasticity and shrinks poorly after liposuction, making the skin look more "saggy" after the procedure.
The procedure is usually performed under general anesthesia, with the patient going home the same day. Using the tumescent technique, a solution of physiologic salt water (saline), a local anesthetic (Lidocaine), and adrenaline (epinephrine) is injected into the area to be treated. This helps to reduce pain and bleeding. Small suction tubes (cannulas) are inserted through very small incisions placed in inconspicuous locations to remove the excess fat
Dr. Miles uses Power-Assisted liposuction. The maximum amount of fat, which can be removed in an outpatient setting, is 4 to 5 liters (8-10 pints). Liposuction is not a substitute for weight loss and the adoption of a healthy lifestyle.
You will go home in a compression garment, which you must wear for 4-6 weeks. Some patients will benefit from lymphatic massage to mobilize fluid in the period just after the procedure. After about a week, you may transition to Lycra or spandex garments. Initial discomfort is easily controlled with oral medication. Bruising and swelling usually subside in 2 to 4 weeks, and Arnica Montana is recommended to help the bruising resolve more quickly. The final result is seen after 2-3 months.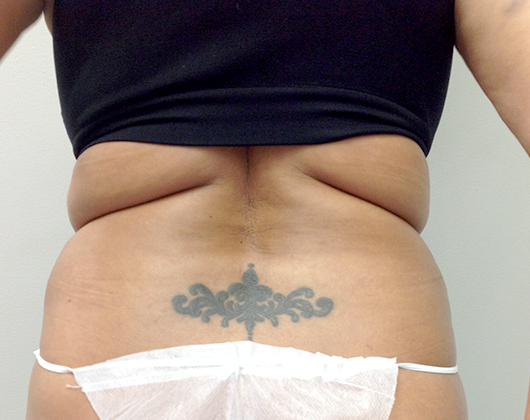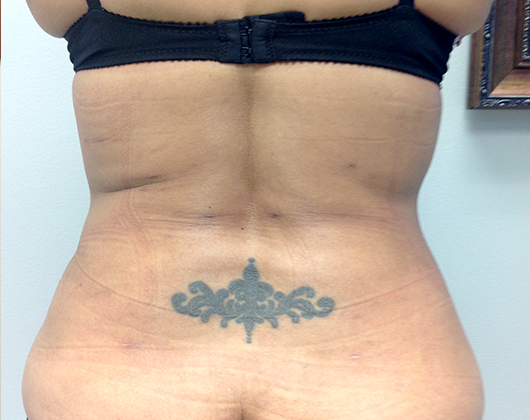 Set up an appointment with Dr. Miles to discuss all your options.