Breast augmentation is a procedure for women who desire larger breasts. Women who have naturally small breasts and women whose breasts are smaller after breastfeeding may be good candidates for this procedure. Sometimes breast augmentation is combined with a breast lift (Mastopexy) procedure.
The procedure is performed on an outpatient basis under general anesthesia. A small incision is made under the breast, or on the border between the areola and the breast, and a saline or silicone implant is inserted under the breast tissue and the underlying muscle (subpectoral placement).
You must purchase sports bras to support the breasts as they heal. Implant massage is vital for optimal results. Initial discomfort is controlled with oral medication. Absorbable sutures are used for the incision, so you will not have to have any sutures removed. Light activity can be resumed, as tolerated, and aerobic activities can be started in about three weeks.
The specific risks and benefits of breast enlargement for a given individual can only be determined at the time of consultation. All surgical procedures have some degree of risk. Minor complications that do not affect the outcome occur occasionally. Major complications are unusual.
Breast enlargement is considered cosmetic and is not covered by insurance.
If the breasts sag in addition to being small, a Mastopexy (breast lift) may be combined with the breast enlargement.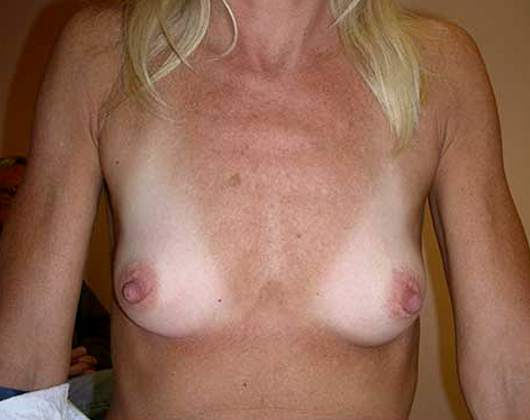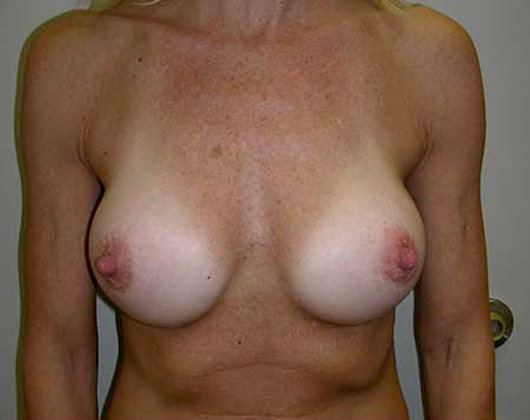 Set up an appointment with Dr. Miles to discuss all your options.